Click on Rentals offer a massive range of top quality appliances and furniture for rental. We cater for both short term rental and long term rentals, dependent on your situation as well as providing rental furniture and appliances for property styling.
Talk to our team today about a furniture and appliance rental package that will fit your budget and needs.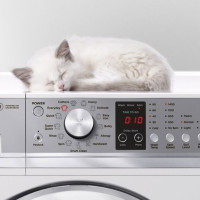 Washing Machine Hire in Melbourne
NO FUSS SETUP!
Enjoy the relief of not having laundry hassles as we set up your sparkling fresh washing machine and dryer. Top and front loaders plus water savers from the super reliable brand Fisher & Pykel and co-brand Haier. Hire an emergency machine or rent long term. Perfect for Property and Event styling. We're on the spot for free repairs under our service repairs guarantee. We offer a massive range of top quality appliances for rental or hire.
30 years in Washing Machine rentals means super smart deals for you.
Call our helpline now, or select from our easy click and choose plan.
Fisher & Paykel, or Haier
Front loaders, Top Loaders
Single to family sizes
Upgrade when needed
Full installation service included
Rental from 1 week to 2 years
Free repair service guarantee for all mechanical issues