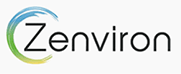 Zenviron have worked closely with Click on Rentals over the past 2 years
Click on Rentals furnished a number of properties for our project staff across Regional Victoria. The service provided from Click on Rentals has been impeccable. Most appreciated was their clear and direct communication. No request was too much to ask for.
– Casey, Operations Administrator Zenviron.


From the moment communication was made, Click on Rentals team were extremely responsive, reliable and had a range of furniture in stock to choose from and utilise. We love utilising their services as their products are unique and high quality at a fraction of the price. Highly recommend the Amazing Team.
– Briana , Property Stylists & Director The Property Stylists & Co


Click On Rentals are my go-to suppliers for my furniture needs
Their professional, efficient and reliable service caters for a smooth installation. Their product range is constantly keeping up with the latest style trends, allowing for a broader range of options when staging and styling.
– Melissa, Director & Interior Stylist Boutique Property Staging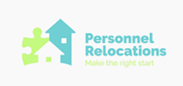 Personnel Relocations aligns itself with businesses who go the extra mile for their customers.
Click on Rentals is one of those fantastic Australian family businesses we trust. Having worked with Peter and his team for a number of years, we have peace of mind that Click on Rentals will arrive on time and everything will be put right in its place.
– Robyn, CEO & Founder Personnel Relocations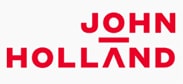 We have recently engaged Click On Rentals for furniture hire into 20+ rentals for relocated families
We cannot fault the service from Peter and his team. Nothing is too much trouble – professional, efficient and reliable.
– Lisa, Relocations Manager John Holland


We have used Click On Rentals for a number of homes in regional Victoria.
Being a fly in, fly out company, having an all in one furniture rental company was extremely convenient in furnishing properties for our staff. Peter and his team are helpful, great with communication and flexible in their approach. If only all states we work in had a service as good as this...

To Peter and the team at Click-On Rentals
Just a quick THANKYOU to Peter and the rest of the team. We found your service to be very competitive and really quick and easy to use. Sorry again for putting you on the spot with a last-minute order, the efficiency of Click-On services enabled us to move into our new home and start to enjoy Melbourne while we waited for our overseas shipment container.

From the booking process to the delivery
From Installation to pick-up we received the highest quality service with great customer services and efficiency. The condition and performance of the items we rented was perfect. All round great experience! We'll certainly come back when we need to rent anything in the future. Thanks to all the team.

I had a house fire and needed temporary furniture urgently
Click on Rentals were understanding of my circumstances and their service was amazing. To my surprise it was also a very affordable option given my circumstances and I have no hesitation in recommending Peter and his team. Thank you!!!!

Great availability at short notice
Competitive price point and exceptional customer service. Will use again and recommend to others.

The team at Click on Rentals are responsive, friendly and professional
They have supported our team with excellent customer service. Our clients are always extremely happy with the flexible service and quality products that Click on Rentals provide.
– Wanda, CEO ICC Mobility

Every step of the process from initial enquiry to follow up today has been most professional
I've enjoyed our conversations and your kindness in supporting our family through a tough time. I have posted a Google review, and will be happy to recommend Click on Rentals in future to friends and family.